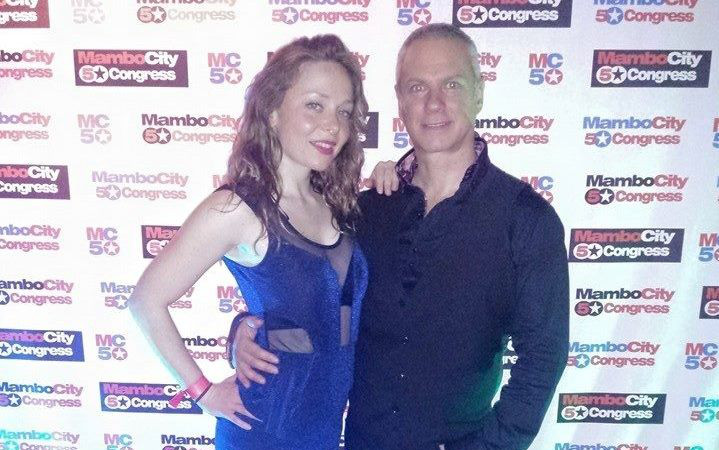 We're excited to announce new instuctors in town Ellwood & Angeliki (pictured) will be bringing the

New York On2 style (popularised by Eddie Torres, now a cult icon)

to Leeds on a weekly basis.

For those not familiar with on2 and how it differs from the Salsa on1, well, a very over-simplified explanation is that you start in a different direction (backwards rather than forwards as the leader) and there is more heavy emphasis on counts 2 and 6 which can give the dance a different feel. Be assured you will get much more detailed explanations in the actual classes :)

Angeliki & Ellwood are excellent and very knowledgeable dancers who have been on the scene for a long time, you will learn a lot from them.


WHERE
Distrikt Bar, 7 Duncan St, Leeds LS1 6DQ (See on Google Maps)

WHEN


Mondays, from 7.30



MORE INFO
"Every Monday 7.30 start classes in New York salsa. First 30 mins dedicated to beginners only and is free every week.
8pm onwards our usual mix of shines and styling in cha cha and salsa followed by intermediate level partnerwork and then social dancing until late.
First 30min beginners session free
£6 for the main classes and social
Angeliki Tzagaraki and Ellwood Taylor. Dancing a smooth variety of New York salsa, on2, cha cha and pachanga their classes are fun and informative paying particular attention to technique for both leaders and followers. Ellwood, taught by Marchant Birch and Mushi Noor, and Angeliki, taught in Italy by Francesca Salsanuevacalle, are gathering quite a following with their elegant flowing turnpatterns and great shines that are practical for social dancing"