One of the great things about Salsa is that no matter where you go, there is always Salsa to be found! We are fortunate in Leeds to have such a huge night in Calle Ocho, but there is something very exciting about experienceing new faces, new music and making new connections. On Facebook we face a never ending parade of events of unknown quality across the various groups we subscribe to, when we are travelling we want to be sure that the event will be worth both the time and effort. Here we present some of our favourite and highly recommended nights within a reasonable drive (ordered by proximity to Leeds). Why not join us and learn more about exciting roadtripping opportunities by visiting the Leeds Roadtrippers Group: https://www.facebook.com/groups/LeedsRoadTrippers/
NYC at Drax Sports and Social Club (Selby)
Address: Main Road, Drax, Selby, North Yorkshire YO8 8PJ
DJ's: Rosi (Humba Rumba NYC) and Phil (SalsainPickering) & Guest DJ
Dates (2015): 11th April, 16th May, 20th June, 25th July, 19th Sept, 24th Oct, 21st Nov
Facebook Group/Page: https://www.facebook.com/groups/220250511134/

Going from strength to strength in the last couple of years, especially since they relocated to Drax. The authors of this fantastic monthly event are Paul and Rosi, a really friendly pair who will make you instantly feel welcomed. Of the three this is the most informal and laid back social. With an emphasis on quality music, DJ Rosi will guarantee to introduce you to fantastic new tunes both old and modern. As this is a social club, you can be sure the drinks are very reasonable priced and there is free on-site parking to boot!
Drax Venue pictured below.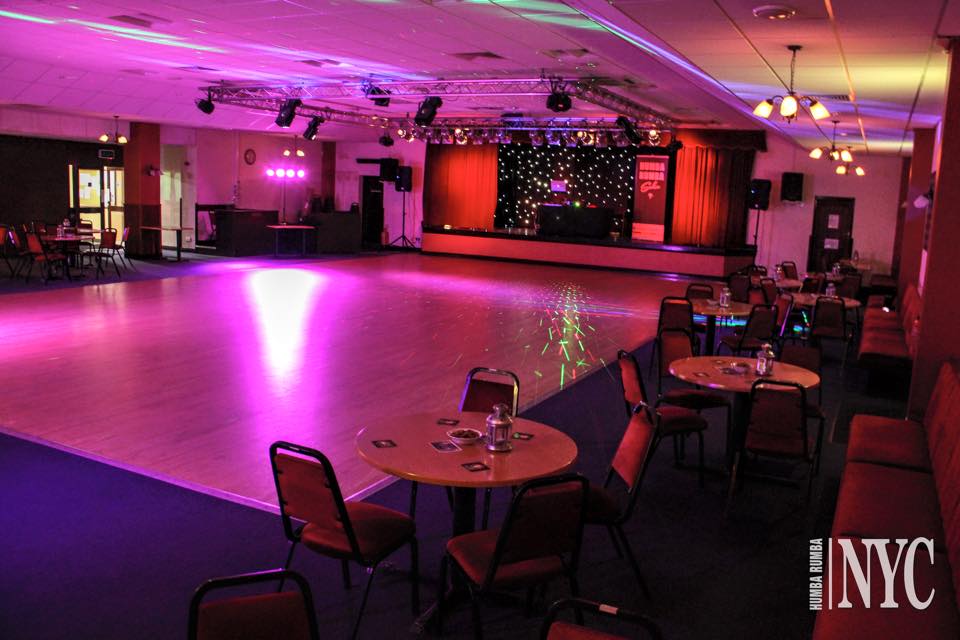 Salsology at the Longfield Suite (Prestwitch)

Address: 3 Longfield Centre, Prestwich, Manchester M25 1AY
DJ's: Gillian 'Salsa Fix' & 2 Guest DJ's
Dates (2015): 10th April, 3rd July, 4th Sept, 6th Nov
Facebook Group/Page: https://www.facebook.com/Salsology

One of the longest running Social events around, this has been taken over in the last year or so by DJ Gillian Salsa Fix, and given a new lease of life. Reknown for the quality of its music, dj's and the hundreds of dancers who frequent it, this is a must visit for any Salsa enthusiast! The venue is incredibly spacious and has THE single best dancefloor you can find (imho) anywhere in the country! Again free parking is available outside this venue and only a short hop from the motorway means this event is very accessible.

Longfield Suite Venue pictured below.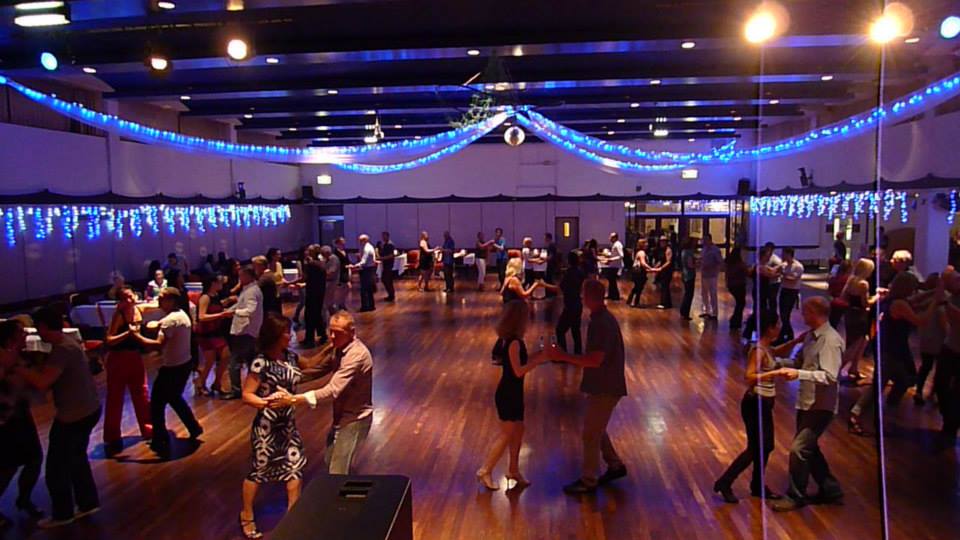 Cafe Mambo at Nottingham Trent Uni - Student Union
Address: Nottingham Trent University Campus, NG11 8NS
DJ's: Sizzler, Ricardo and International Guest DJ's
Dates (2015): 13th June Summer Meltdown, 19th September Autumn Classic, 19th December Mother of All Christmas Parties
Facebook Group/Page: https://www.facebook.com/groups/106594890926/

Dont let the picture below fool you, the venue is even bigger than it looks and with such a great line up of DJ's the floor is always filled! Attracting dancers from London and all over the South as well as people from the North and as far as Scotland, this event promises to provide you with a fantastic range of great dancers of all ilks. This event runs only a few times a year but guarantees the best music for the hardcore dancers with its regular supply of Guest International Dj's and top class UK DJ's. As a student union this again ensures that drinks are cheap so let the good times roll! Free onsite parking is available, the postcode provided should get you right to the door!
The Student Union Venue pictured below.