Get down at the Party!! (7.30pm - 1am)
Salsa Rocks proudly presents "Salsa Rocks Grande" - A very special Salsa party in a fantastic venue with FULLY SPRUNG WOODEN DANCE FLOOR, Fully licensed bar, and an upbeat friendly vibe, right in Leeds City Center at the Swarthmore Educational Center (Only 5 minutes away from the Faversham)!

Best of all we are pleased to bring up TWO of London's finest teachers Gormack Dione and Chanel Hamit of Dance Groove Momentum. Those who have been around the scene a while will remember that a long time ago Gormack used to teach in Leeds, it will be great to have him back!!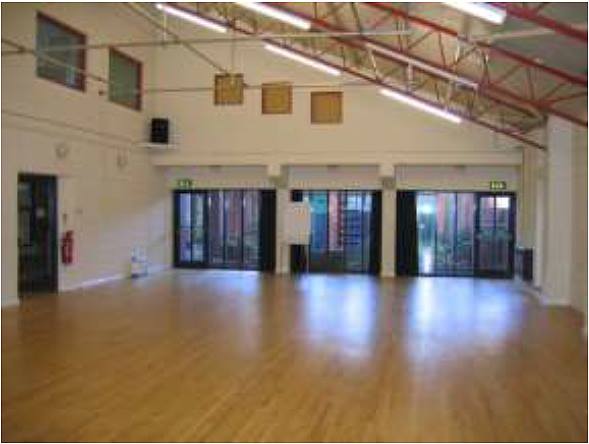 So...why not come and join us, dance the night away from
7.30pm 'til 1am - Everyone is welcome, so invite your friends!!




★ Only £10 entry ★
7.30pm - Doors Open - relax, have a drink and a chat
8.00pm - Salsa Class with Gormack & Chanel
9.00pm - Party starts and goes on until 1am!



Our resident DJ - Mark Johnson will be on the decks all night providing his usual selection of fantastic danceable tunes to keep you grooving all night:


90% Salsa (Classica, Dura, Romantica) both old and recent releases
10% Bachata, Cha Cha, Timba

No gimmicks - just top Salsa dancing on a top Salsa night!



Salsa Rocks Grande - Lets Get Warmed Up! by Mark Johnson on Mixcloud
SPECIAL AFTERNOON WORKSHOP (1pm - 3pm):
A two hour afternoon workshop for both MEN and WOMEN in a mirrored dance studio with London Instructors Gormack & Chanel! The workshop will focus on Styling, incorporating Shines and Body-movement. This workshop is not suitable for beginners.

Cost is £20 with an advance booking - this amazing price includes FREE entry into the Salsa Rocks Grande evening party (worth £10!)





Please note the on the door / on the day price is £25 (if there's any spots left)

Limited places available:
20 ladies places (currently 17 left)
20 mens places

You can guarantee your place in the workshop by paying in advance at our regular Salsa Rocks Wednesday night at Kerala or contact Mark Johnson directly to make a payment via paypal.